Cathy and Robert's 2007 Newsletter      
        
<![if !vml]>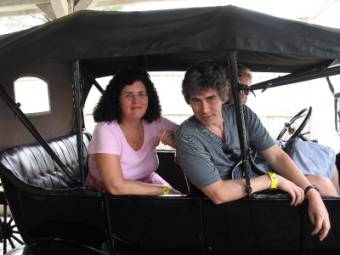 <![endif]>      <![if !vml]>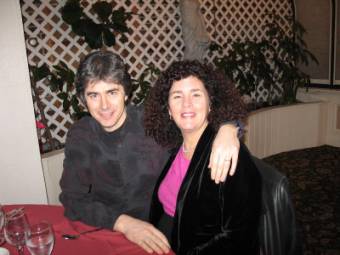 <![endif]>
              Greenfield Village – August 10                                                                          Micky's Party – November 24
<![if !supportEmptyParas]> <![endif]>
Another year has gone by! Expectations had been set very high with the January 2007 resolution, which read as follows: "Turn dreams into reality!". As it happens, aiming for 100 and achieving 50 turned out better than aiming for 10 and achieving 5. So what did we accomplish?
<![if !supportEmptyParas]> <![endif]>
Cathy decided to resign from Women's World Banking in April, which was no longer giving her sufficient job satisfaction, and started her new job with the Foundation Center at the beginning of May, thus returning to running training programs. That meant that she finally had some free time, and she and Robert flew down to Florida to visit her friend MJ, and a truly relaxing time it was, going on a nature boat cruise, visiting the Sarasota Aquarium and happily lounging on dazzling Florida beaches. Florida won both our hearts!
Cathy has also been putting a lot of time into the management of the Coop where we live. As shareholders of our apartment, we both wanted to get some things changed for the better in our building, and this meant only one thing: getting onto the Board of Directors. Cathy was elected president in 2006, and has helped achieve some positive changes, though it does mean that the phone rings just as we settle down to relax for dinner!
<![if !supportEmptyParas]> <![endif]>
Robert has almost completed his software project. It has been an exciting year working with an excellent programmer in Pune, India. They have taken advantage of the marvels of the Skype phone, and the 9.5 hour time difference with New York. The final stretch of the project is proving the most challenging, tying all the products into a single unified whole, under the website www.harmonyhub.com .
<![if !supportEmptyParas]> <![endif]>
Rob's jazz piano playing has slowed down considerably because of the time spent on the software project, but he hopes to go back to playing jazz standards once the business is under way. In any case, he's very much looking forward to getting caught up in deep musical discussions on the new music forum which he is launching on the website.
<![if !supportEmptyParas]> <![endif]>
In August, we went up to Rochester, Michigan for 3 action-packed days, including a wonderful family gathering with Cathy's aunt and cousins. Robert particularly enjoyed Greenfield Village, where Henry Ford recreated the groundbreaking labs of Thomas Edison, the Wright Brothers and his own Ford production plant.
<![if !supportEmptyParas]> <![endif]>
We are spending this Christmas with Robert's family in Weybridge, Surrey, and look forward to exploring the remotest nooks and crannies of rural Dorset.
<![if !supportEmptyParas]> <![endif]>
We wish you all a terrific 2008, with greater peace and much good health!
<![if !supportLineBreakNewLine]>
<![endif]>
<![if !vml]>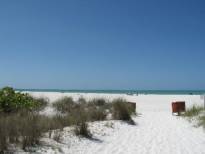 <![endif]>        <![if !vml]>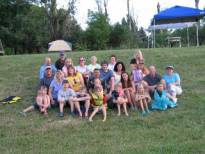 <![endif]>
Sarasota (Florida) beach – April 23               Cathy's family reunion – August 11